Sales and service of TER products is provided by TER CESKA s.r.o. as the sole representative of TER Tecno Elettrica Ravasi Srl in the Central and Eastern Europe.
TER CESKA is the sole representative of TER Tecno Elettrica Ravasi Srl for Austria.
Our services and portfolio
Our offer
Crane technik and accessories TER
excellent Crane seats
Radio remote controls ARC and data transmission
---
TER
As a TER OEM supplier, we supply well-known manufacturers of crane construction, industry and trade. The quality of the components has always come first and meets the high demands of our customers. Our more than 50 years of experience in the field of crane components, limit switches, gear switches and other components from our product range make us the ideal supplier.
We offer the highest product availability and the best possible advice at all times. We are happy to personally assist you with your task and support you in solving your individual problems.
---
Radio remote controls ARC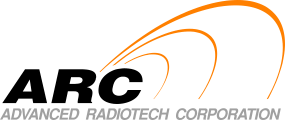 We offer ARC Flex radio remote controls suitable for all industrial applications.
We always have simple radios with two buttons for hoists and remote controls with buttons or joysticks for large bridge cranes or other applications in stock.
We offer Flex EPV radio controls with proportional buttons and proportional voltage, current, PWM or three-speed relay outputs.
We also have Flex EPH radios for controlling the hydraulic valves of mobile machines.
We have cost-effective sets of push-button controls with relay outputs in permanent stock with delivery within 24 hours. We provide non-stop technical support and service for all radios.
We offer systems for wireless radio transmission of CAN-BUS data and digital or analog signals.
---
Our advantages
We meet the requirements of our customers individually according to their needs.
The required configuration can be set up or programmed according to the customer's requirements.
Most of our assortment is available in stock, immediately for delivery.
The products and solutions offered have all the necessary certificates and approvals.
We offer a full two-year warranty on the product range.