Slip ring collector consisting of rings coupled with brushes, designed to allow current to pass from a fixed to a rotating part and used to supply crane motors and cable winders.
Features
Suitable for transmitting current with 50/60 Hz frequency.
The enclosure has small downward holes for air circulation and to prevent problems due to moisture.
The lower support plate is provided with three holes to drain any moisture that may form inside the unit.
The enclosure is made of shock-resistant thermoplastic material to prevent contact with live electrical parts.
IP protection degree: collector 10A/30A is classified IP22.
Extreme temperature resistance: -25°C to +70°C.
Options
Up to 40 rings coupled with brushes.
Available with 30A line rings only or with 30A line rings and 10A auxiliary rings.
Fitted with phosphor bronze or graphite brushes
Parameter
Storage ambient temperature: -40°C/+70°C
Operational ambient temperature: -25°C/+70°C
Protection degree: IP 22
Insulation category: Class I
Cable entry: cable clamps M20 – M25
Operating positions: any position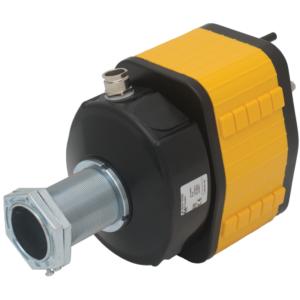 Download
More downloads at www.terworld.com.
Quick inquiry, demand, order