Cross position limit switches designed for controlling the movement of overhead travelling cranes, hoists and complex machine tools.
Tango has rods with maintained positions every 60°.
Features
Modern design and overall dimensions studied to facilitate installation and maintenance operations.
4 fixing holes.
Rods with 4 maintained positions every 60°.
Mechanical life of switches: 1 million operations.
Operation frequency: 3600 operations / hour max.
IP protection degree: Tango is classified IP65.
Extreme temperature resistance: -25°C to +70°C.
Enclosure and head in thermoplastic material (nylon reinforced with fiberglass) and internal components in technopolymers to guarantee long life-cycle and constant performance.
All materials and components used are wear resistant and guarantee protection of the unit against water and dust.
Options
Slow action switches with 1NC or 1NO contacts.
Available with 2, 3 or 4 switches and different rod lengths.
Parameter
Storage ambient temperature: -40°C/+70°C
Operational ambient temperature: -25°C/+70°C
Protection degree: IP 65
Insulation category: Class II
Cable entry: cable clamp M20
Operation frequency: 3600 operations/hour max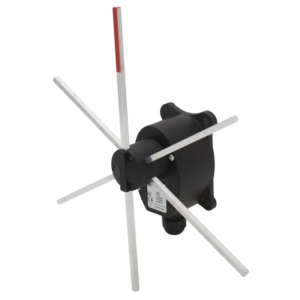 Download
More downloads at www.terworld.com.
Quick inquiry, demand, order