Sturdy electronic multiturn magnetic absolute encoder that interfaces with rotating elements and returns a signal according to the angular position.
Features
Used in a variety of industrial sectors, from lifting to automation. Designed to record absolute positions regardless of the mechanic of the system and of its complexity.
Featuring integrated SSI interface.
Designed for easy wiring.
Accuracy guaranteed by 1024 points per revolution.
IP protection degree: Atlante is classified IP65, IP67 and IP69K.
Extreme temperature resistance: from -25°C to +80°C.
Made with high quality materials and components to guarantee long mechanical life, precision and repeat accuracy even in extreme conditions.
Options
Equipped with flange or, on request, with pinion gear and flange mounted on the side.
Parameter
Storage ambient temperature: -25°C/+80°C
Operational ambient temperature: -25°C/+80°C
Protection degree: IP 66 / IP 67 / IP 69K
Insulation category: Class II
Maximum rotation speed: 6000 rpm
Connections: 8 PIN connector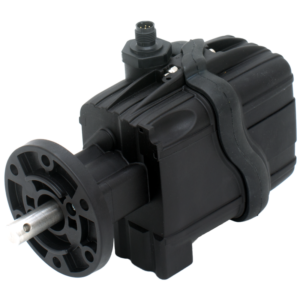 Download
More downloads at www.terworld.com.
Quick inquiry, demand, order