The rotary limit switch GF4C is used to control the movement of industrial machinery. It operates as an auxiliary controller of electrical motors through a power interface, such as a contactor or PLC. Suitable for heavy duty, its shaft is connected to the motor and, after a set number of revolutions, the cams operate the switches, thus starting the predetermined movement. A worm gear and a helical toothed gear combined with one or more pairs of straight toothed gears are used for the transmission of the movement from the input shaft to the output shaft.
Revolution ratios, ranging from 1:1 to 1:969, result from the use of different combinations of gear wheels between the input shaft and the output shaft, which is connected to the cams operating the switches.
Each output of the limit switch can be set with a different revolution ratio to allow for a diversified control of the machinery to meet special requirements.
Transmission and gear driving shafts are made of stainless steel to prevent oxidation and wear.
The gear wheels and the driving bushes are made of self-lubricating thermoplastic material, suitably chosen to reduce the wear to a minimum and to maintain the accuracy of the couplings over time.
Sintered bronze bushes are moulded into the base of the limit switch to optimise the shaft rotation and to prevent rubbing with plastic material. Materials and components are wear resistant and protect the equipment against water and dust.
Each cam can be set with great accuracy thanks to the cam adjusting screws. The auxiliary switches are of a positive opening type. It is available with direct control switches for operating directly on the motor.
The cam-switch sets can be substituted for potentiometers suitable for the connection to electronic equipment.
The limit switch is available with a flange for direct coupling to the motor and it can be customised with labels and colours according to the customer's requirements.
Rotary limit switch also used to control and measure the movement of industrial machines or the position of the nacelle or pitch angle of wind turbines.
GF4C is an electromechanical device for low-voltage control circuits (EN 60947-1, EN 60947-5-1) to be used as electrical equipment of machines (EN 60204-1) in compliance with the fundamental requirements of the Low Voltage Directive 2006/95/CE and of the Machine Directive 2006/42/CE.
Features
fully customizable
available switches: 1NC or 1NC+1NO, with positive mechanical contact opening, snap or slow action
available with the same or different revolution ration on the two motion entries
available with potentiometer or encoder
available with front fixing flange
Shafts: Stainless steel AISI 303
Options
Revolution ratios from 1:1 to 1:969, achieved by combining different secondary output stages.
Each of the two outputs can be set to a different revolution ratio to enable diversified control of the machine when special requirements need to be met.
Snap actions switches with 1NO+1NC contacts or slow action switches with 1NC contact.
It can be equipped with 2 cam sets (with up to 7 switches), potentiometers and encoders (alone or on top of cam sets with up to 2 switches) and Yankee absolute encoders (on top of cam sets with up to 3 switches).
Available with flanges, pinion gears and couplings.
Available with direct control switches to enable direct action on the motor.
Parameter
Storage temperature: -40°C/+70°C
Operating temperature: -25°C/+70°C
Degree of protection: IP65
Insulation category: Class II
Maximum rotation speed: 800 rpm
Cable entry: cable clamp M20
Working position: any
Gear ratio: 1:1 ÷ 1:969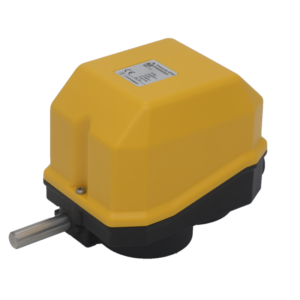 Download
More downloads at www.terworld.com.
Quick inquiry, demand, order